Entrepreneur, Financial Consultant
Gifted with creativity, Emmanuel likes to believe he's full of art and not just a work of art – a personal creed. Being a creative person from childhood, he'd think out of the box to explore his ideas. Creating something special according to him includes putting pen on paper (papyrus) which in turn makes him proud to hail from the continent that first discovered papyrus. Often regarded as the most deprived continent yet full of phenomenal talents. He is a native of Accra, one of the most developed and diverse cities in Africa. Emmanuel is a Financial Accountant by profession and has qualifications including an MBA from Cardiff Metropolitan University, and an MSc in Accounting and Finance from BPP University. He is also an affiliate member of the Institute of Financial Accountants (UK), a member of the Institute of Public Accountants (Australia) and an ACCA finalist.
In 2012, he founded Indigenous House, a lifestyle brand that is inspired by African culture/tradition and showcases the continent's rich heritage through fashion and art. Being a tech enthusiast, he later In 2018 Co-founded Money Zebra, a fintech company with the aim of aiding financial inclusion in Africa and providing solutions within the micro-lending space. Through this, he is a resident member of the Google Startup Campus in London and is recognized as a leader within this field.
Writing comes along to him as an innate hobby, because he believes in the power and magnitude of words. Being a thought leader and an author, he designed The Six Point Wheel of Business - a model that can be used to navigate the ins and outs of a business. It serves as a guide for key decision-makers such as founders and business executives. The model is being expanded into his soon to be published debut book.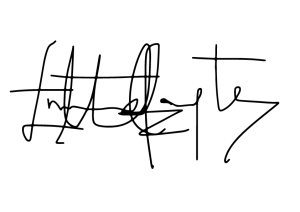 "Thoughts ignite ideas, ideas beget creativity, creativity surpasses all "